120 spacious, luxurious and elegantly-furnished rooms. All rooms include a tea & coffee set, a minibar, a safe and wireless internet connection for no extra charge. They provide the convenience required of a hotel that combines modernity with mitzvah observance.
We offer standard rooms, deluxe suites, rooms with a Jacuzzi, garden rooms and other upgrade options.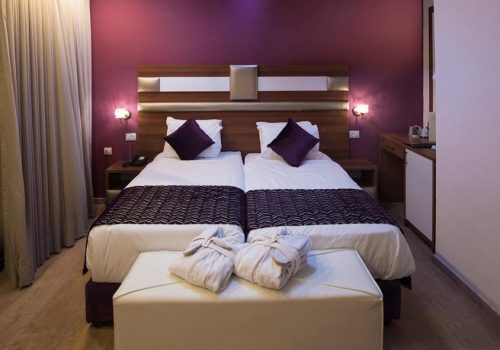 Broad rooms with modern design. Some face the northern mountains and some have a view of the Sea of Galilee.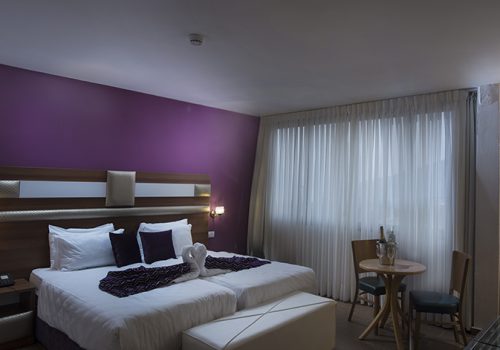 Our large suites include one vast space. Some have exit to a balcony with breathtaking view.
The suites consist of a private bedroom, a living room and a balcony. They are fully furnished with excellent equipment.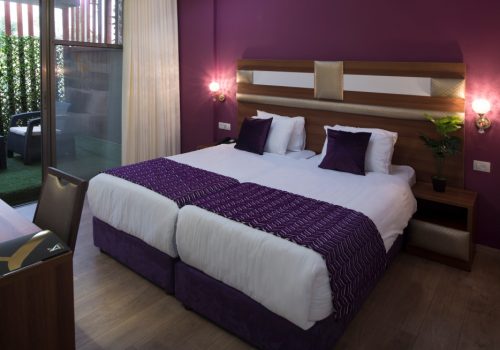 Delightful spacious rooms with exit to a balcony, where you can enjoy a cozy sitting set.
The bathrooms in these units include a relaxing Jacuzzi with suitable accessories.